FIFA 19: 10 Things EA Should Steal From PES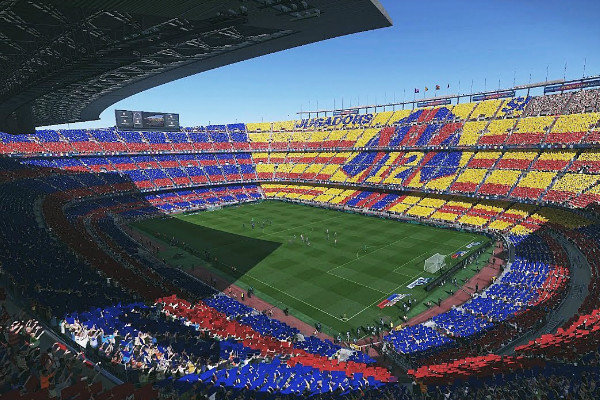 It's the never-ending battle between arcade fluency with dashes of realistic brilliance and scripted drama with an embarrassing wealth of real-life licenses. It's PES vs. FIFA, and it's a video game war that has lasted since the early 2000s (and even, in a more limited form, before that with ISS in the 90s).
Liking both franchises isn't impossible, but everyone has their favourite side. Some can't stand seeing bland, inauthentic kits or phoney team names out of the box in PES, and others dislike FIFA's corporate take on the beautiful game.
In 2018, even if you enjoyed FIFA's latest helping, PES was the more progressivegame, and not only because it had Barcelona's gorgeous Camp Nou either. As much as it doesn't look possible for FIFA to prize that Catalan monument of football away from Konami's grubby paws this year, we can dare to dream about things they can lift for FIFA 19.
They must steal some of their counterpart's magic. EA's monster can learn a lot from Konami's more workmanlike, for-the-footy-lovers product. Think it's all about the gameplay? Think again...