New Jurassic World: Fallen Kingdom Teaser Promises A Different Kind Of Movie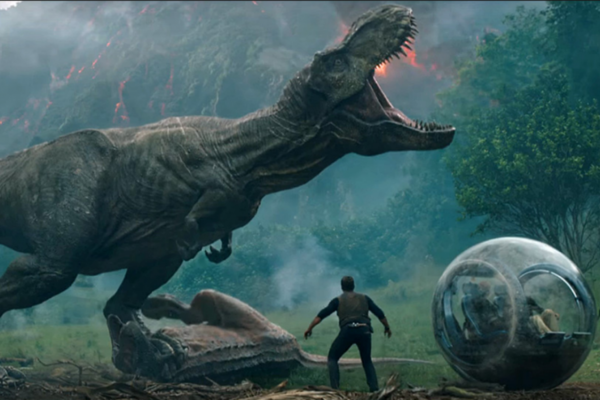 Jurassic World: Fallen Kingdom will land in cinemas next month, and as the hype machine ramps up a new featurette takes us further inside the movie.
The video, which features interviews with director J.A. Bayona, stars Chris Pratt and Bryce Dallas Howard, Jurassic World helmer Colin Trevorrow, and the man who started the franchise Steven Spielberg, teases a very different kind of movie to what we're used to.
While the featurette admits Jurassic World was a celebration of the franchise, this one, we hear, starts off as the kind of adventure we're used to, before transitioning into something much more "claustrophobic" with a "gothic element", according to Bayona.
The video also fleshes out the plot further, with Owen (Pratt) and Claire (Howard) returning to the island to save the dinosaurs, but then returns to the real world where dinosaurs are being auctioned off, including Blue who, according to Bayona, is "the heart of the story."
It brings with it a lot of new footage and extended looks at scenes previously teased - arguably a bit too much for those who want to go in colder - with the movie set for release on June 6 in the U.K, and June 22 in the United States.
Are you excited for Jurassic World: Fallen Kingdom? Let us know down in the comments.